How does the story of Meursault in The Outsider – and especially the famous scene of his murder – circulate among various writers? From Albert Camus to Kamel Daoud, via A.B. Yehoshua and Edward Said, Beryl Caizzi has identified a set of repetitions and variations that reflect a secret theme on which the inextricable relations between the French, the Arabs and the Jews are projected and interpreted in every possible way.
Myriam and I met at university. During roll call, Myriam systematically corrected our professor who carelessly spelled our names wrong, hers Algerian, mine Italian. As she did so, she would stare at him, furious, with her big brown eyes. He didn't even take offence. And this continued for the whole year. I told her that the family name is nothing more than a relic of patriarchy. We never agreed, but we have never parted ways since.
Naming therefore, in The Liberated Bride, published in Hebrew in 2001, Avraham B. Yehoshua attempts this.
– "If this Arab…
– Rashed…"
The novel's main character, Y. Rivline, a specialist in Algeria at the University of Haifa, interrupts his friends to name the person who thus becomes an individual, a character in his own right.
Rivline is tirelessly searching for explanations, for indications, both on a personal level (why his son Ofer brutally separated with his wife) and on a political level (what in colonial Algeria's past could provide the key to understanding the unprecedented violence unleashed during the decade of Islamic terrorism). If  "what is absurd is the confrontation of this irrational and the wild longing for clarity whose call echoes in the human heart. ', as Camus wrote, Rivline appears as a Camusian character.
Camus is in fact mentioned twice throughout the novel.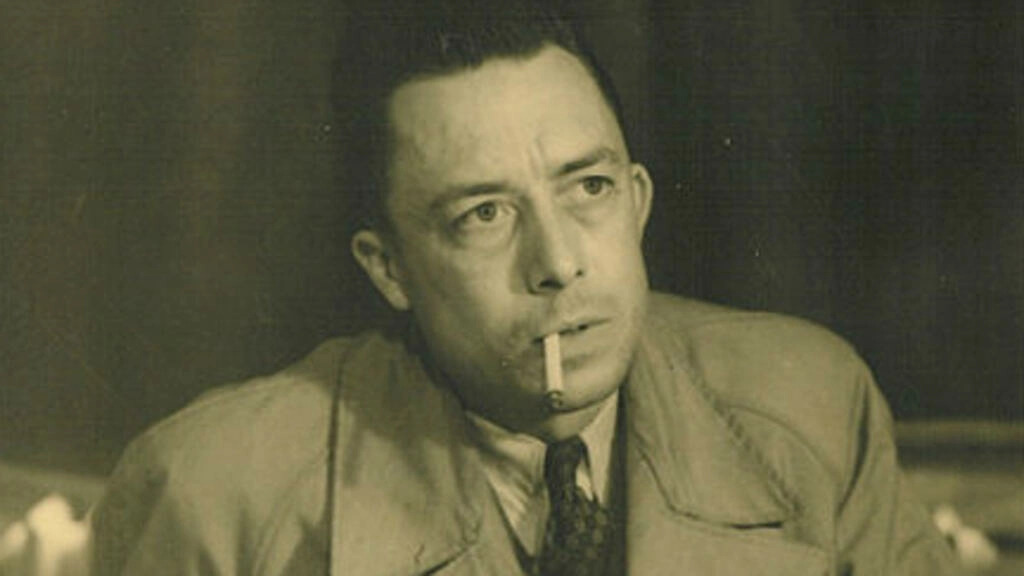 The world turned upside down.
Yehoshua creates with Rivline an author "of Tunisian origin" who, in 1949, reverses the story of The Outsider. This time the murderer is an Arab who kills a young 'pieds-noirs' couple. Here it is not his mother but his father who has just died. This Arab murderer has a name: he is called Moussa, Moses in Arabic. The moon replaces the sun as the star of obsession. Finally, "the Arab writer succeeds in dragging the judge into absurdity, and Moussa is released. The Israeli Arabs who listen with Rivline to her student's summary of the fictional writer's story have "little smug chuckles".
Rivline hopes to have found in this reversal the "seminal spark" that he pursues throughout the novel and which he hopes will provide him with this key to understanding the absurdity of the violence unleashed in Algeria in the 1990s.
Interested in what the Italians call 'mondi alla rovescia' [inverted worlds], I immediately think of another novel: The Meursault Investigation by the Algerian writer Kamel Daoud, published in French in 2014.
The inverted world is a symbolic reversal of roles as they are distributed in a certain society: masters and servants, men and women, rich and beggars etc. Today we would say 'dominant and dominated'. To the extent that it presents the hopes of a radical overthrow of power relations, the material of the overturned world is highly inflammable, except that it is framed in precise rituals whose high point is the carnival.
The title of Kamel Daoud's novel The Meursault Investigation is in this respect programmatic: "It's simple: The story we're talking about should be rewritten, in the same language, but from right to left. That is, starting when the Arab's body was still alive, going down the narrow streets that led to his demise, giving him a name, right up until the bullet hit him", writes Daoud in the first pages of his book.
Yet, in a very different way, Yehoshua carried out this plan thirteen years before him: he rewrote the story, from right to left (the book is bilingual, since the dialogues between Rivline and his Arab partners are in Arabic), and he gave a name to the Arab in The Outsider, who goes from being a victim to being a killer.
Yehoshua has spent a few years in Paris, he often goes there and speaks French very well. It is hard to imagine how the publication of Daoud's book, which won the Goncourt prize for first novel and was widely acclaimed, could have been missed.
On the other hand, we could wonder whether Daoud has read The Liberated Bride.
Naming the dead man is at the centre of the inversion process in his novel: Camus "didn't name him, because if he had, my brother would have caused the murderer a problem with his conscience: You can't easily kill a man when he has a given name."
And yet, the first name is the same in both novels: Moussa, Moses in Arabic, a Hebrew first name, which refers to the one who liberated the Jewish people from Pharaoh's slavery and who received from God the tablets of the commandments, the fifth commandment of which is respected neither by Meursault, nor by Yehoshua's Moussa, nor by Daoud's narrator Haroun.
It seems to me that there is no longer any room for doubt: Daoud has read Yehoshua and has been directly inspired by him; he leaves a clue that allows the attentive reader of both books – undoubtedly a rarity – to go back to the source.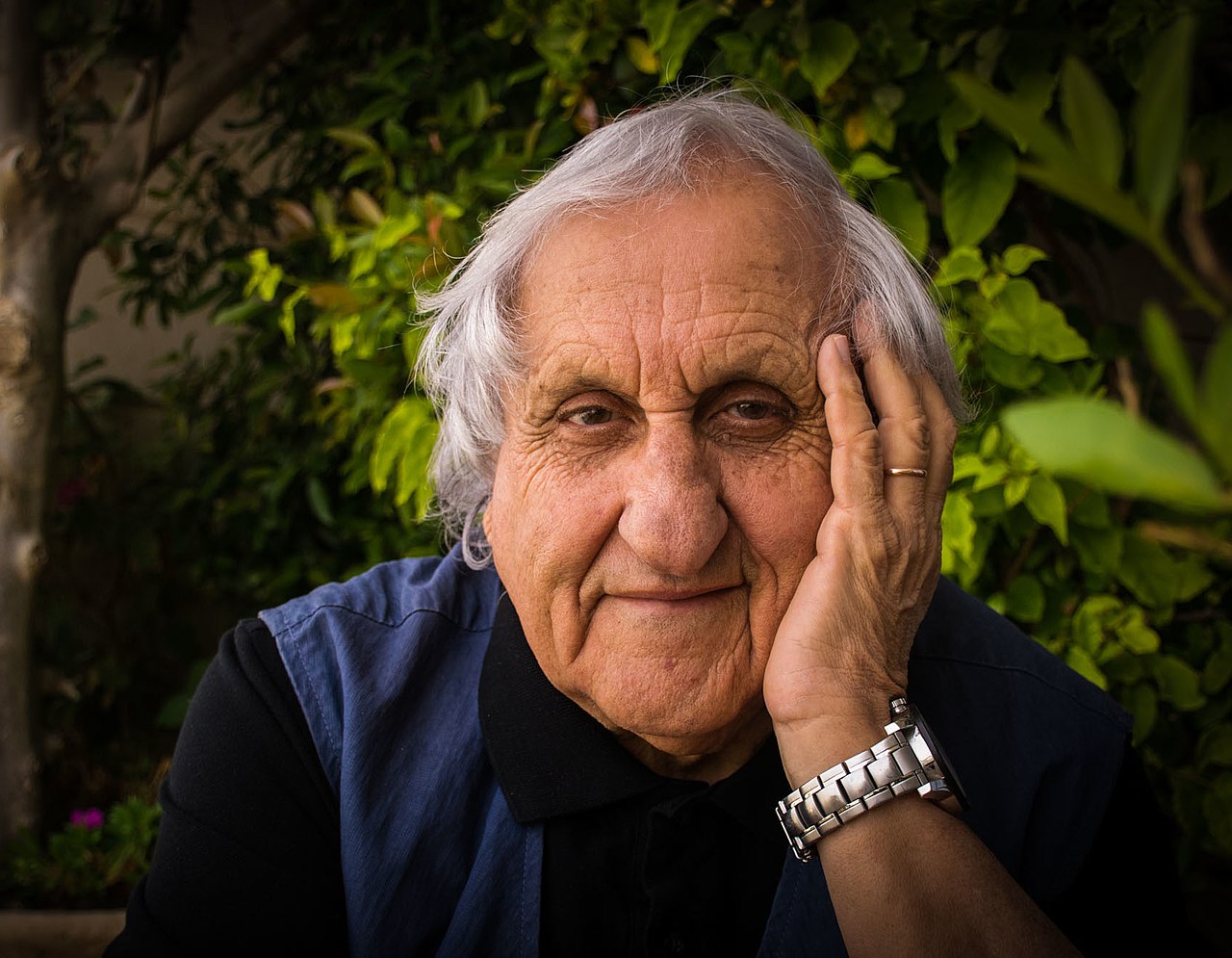 It's better to proceed obliquely
Daoud did not cite Yehoshua in his sources. The appeal of The Meursault Investigation – which is original and very interesting – is certainly mainly due to the reversal of Camus' approach that readers have credited to Daoud. But had he wanted to, would it have been possible for an Algerian writer to establish a literary link with an Israeli writer?
Algeria has never wanted to recognise what it calls "the Zionist entity" , which means that a researcher like Rivline would not have been able to go to its field of study. As for the Algerians, in a context where writers, poets and journalists had been murdered a few years earlier by terrorist groups, any contact with Israelis who are labelled as enemies is suspicious and even likely to put them in danger. Algerian writer Boualem Sansal paid the price after his participation in the 2008 Paris Book Fair, where Israel was the guest of honour. In 2018, an Algerian blogger, Merzoug Touati, was sentenced to ten years in prison for publishing an interview with an Israeli Arab diplomat.
Faced with this danger, Daoud proceeds indirectly: he keeps the name invented by Yehoshua, a Hebrew name that carries a lot of meaning, and goes further by giving his narrator, the victim's brother, another Hebrew name that fits perfectly with the biblical reference since Haroun is the Arabic version of Aaron, Moses' brother. It also specifies that this story must be rewritten "from right to left", which is possible in both Hebrew and Arabic.
One might wonder why Yehoshua did not feel offended by this petty theft, why he did not claim authorship of this literary reversal.
Perhaps, scarred by the Sansal case, he did not want to endanger a fellow writer, and this would be to his credit.
But it is also possible that he felt a sense of crippling unease. Can he, one of the great Israeli writers of the " Peace Camp ", expose a critical and cosmopolitan Algerian writer? Is Daoud not the Arab that all the Jewish "orientalists" of Haifa University are longing for, the one who finally fulfils their constantly disappointed hopes of finding an interlocutor who would make the individual responsibility principle the cardinal point of his thought? In this respect, can we do anything but praise him?
Yehoshua warns us against such an interpretation: "the liberal observer" – this is how Rivline describes himself in The Liberated Bride – claims to feel "neither superiority nor righteous guilt" towards the Arabs. How can we understand then that the same Rivline admits that "he does not want to force them to denounce one of their own, which, according to him, is the most vicious wound of self-esteem that the Jews impose on the Arabs, more serious than discrimination or even the denial of their existence.»?
Another element undoubtedly contributes to Yehoshua's possible discomfort. Through his character, Rivline, he questions at length the problem of language in Algeria. In a context where 'writing in French means being a traitor', Daoud's choice of French as the language of writing, a choice that has been criticised, places the Israeli writer in an uncomfortable position: have the Israelis, by succeeding in turning the sacred language into a common language, not succeeded where the Arabs failed? Yehoshua knows that only he can afford to "rewrite this story from right to left" with the certainty of being read by French readers. If Daoud had chosen to write in Arabic (which one for starters: dialectal, standard, or classical Arabic?), his chances of success in France and Europe would have been seriously compromised.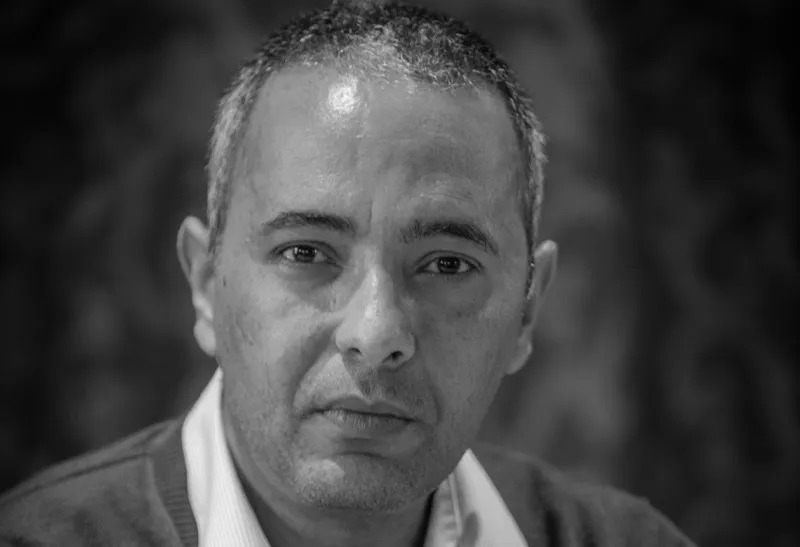 A second thief
But Yehoshua would have another reason to be silent: he is a marvellous thief too, one who, thanks to the multiplication of intertextual inventions that dot the whole novel, purposely leads the reader astray. An informed reader knows, however, what the Israeli novelist owes to the writings of Edward Said, a Palestinian exiled in the United States and a specialist in comparative literature. For it was he who first pointed out in his chapter on Camus in Culture and Imperialism (published in English in 1993) that "this Arab is unnamed and seems to have no history, and of course no father or mother" and that "the Algerian setting seems coincidental". This analysis functions as an invitation to fill in these gaps and, in doing so, to rewrite history.
Moreover, Said quotes at greater length than any other text by Camus, The Adulterous Woman, a short story from Exile and the Kingdom, (a collection of short stories published in 1957), a text less famous than The Outsider or The Plague. Once contextualised, the story of this carnal trade (the adultery of the title) between a 'pieds-noirs' woman and the land of Algeria in 1957 – that is, three years after the beginning of the conflict, seems truly grotesque.
Yet Yehoshua, in The Liberated Bride, uses this story as the starting point for another absurd murder in Algeria: three young 'pieds-noirs' men have organised an excursion in the footsteps of the heroine of Camus's story, aided by a local guide who is beheaded by a nomad he asked for hospitality for his clients. "When asked by the French judge what his motives had been, he answered that the guide's French was too good for a believing Muslim and Algerian patriot like himself, and that not knowing to what lengths such a treacherous tongue might go, he had cut it off with the rest of the head. And in reply to the judge's astonished query as to how someone ignorant of French could assess its fluency, the Bedouin pointed to the freedom of the young Frenchwoman's laugh when Hamid el-Kadr spoke to her."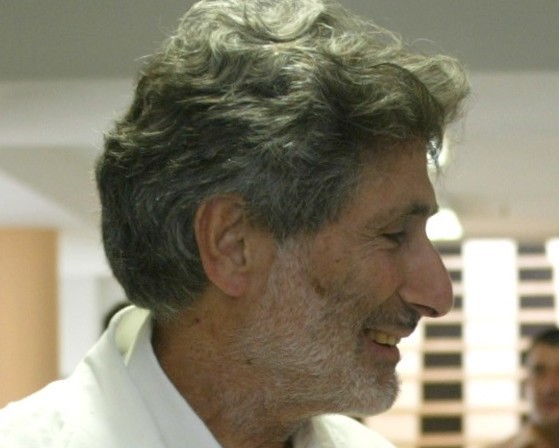 Both times he quotes Camus, Yehoshua draws on Edward Said's analysis. He also shows great expertise in postcolonial studies in the body of The Liberated Bride, quoting both young scholars (Robert J. Young, Floya Anthias, Nira Yuval-Davis) and the classics (Fanon, Césaire, Memmi, etc.).  Robert J. Young's book, Colonial desire (1995), is even the subject of a lecture given by a young researcher, Miller, whom Rivline refuses to appoint as a professor at the University of Haifa. Earlier, referring to a symposium to celebrate the twentieth anniversary of the publication of Edward Said's Orientalism, Rivline criticised Said's disciples "who impose their intellectual terrorism everywhere". Not only does Yehoshua not acknowledge his petty theft, but he even has the audacity to attack the man from whom he draws his inspiration.
Perhaps Yehoshua believes that Said in turn was inspired by reading his first novel, The Lover, published in Hebrew in 1977. The voices in the book alternate. One of them is Naim, a young Arab from Galilee. He starts his story by describing with perfect clarity the process of invisibility of Israeli Arabs by Israeli Jews: "No, they don't hate us. To think so would be a big mistake. We are beyond hate: shadows. Yes, to them we are shadows."
The Jewish speaker, Adam, realises that he does not know the names of the Arabs who work for him. He will ask the young boy who reminds him of his dead son for his name, but it is only on the three hundredth page and after no less than eight occurrences of the name issue that Naim needs no further introduction. "Let me know my name and my life will be born," cries the amnesiac old woman who links all the characters in this novel. How can we be born to ourselves if others refuse the founding act of the encounter, naming us?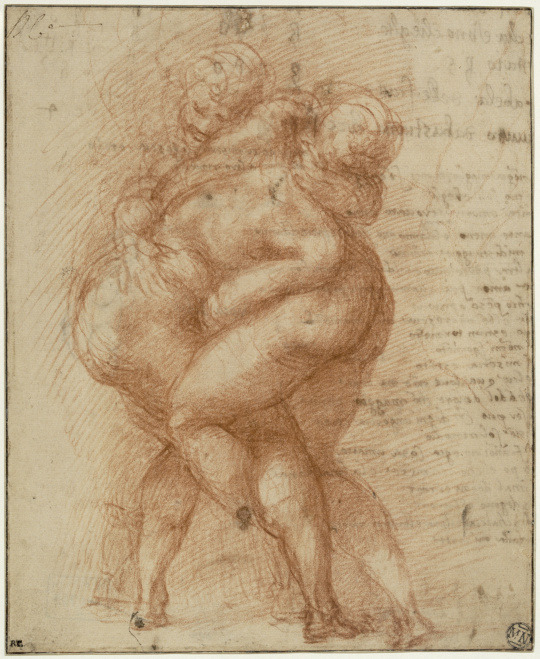 "We do but enter-glose ourselves" (Montaigne)[1]
Yehoshua's characters spend their lives on the road, constantly inventing ways to cross borders and even have an unfortunate tendency to trespass in other people's homes, secretly and uninvited. The novelistic imagination also plays with spatial and temporal borders; it functions as a rhizome. In this space, levels constantly intersect and fertilise each other, in a game of borrowing, referral and endless diversion.
At a time when the legitimacy of the novelist to invent lives other than his own is being questioned, isn't it exciting to delve into the twists and turns of a literary dialogue that began in 1942 in Occupation-era Paris from the pen of a 'pieds-noirs', continues in 1993 in New York through a Palestinian in exile, continues in Israel just before the outbreak of the second Intifada in a novel written by a Sephardic son of an Orientalist, to return to Oran in 2013, thanks to an Algerian who writes in French?
Each of them is certainly located in a very different time and place, but it is precisely from this difference that the encounter is born.
I learn courage and the demand for justice from my friend Myriam, who persists in making our names heard. My casual attitude is perhaps an alternative approach that I show her.
If there is any disagreement, like the 'terrorism' of Edward Said's followers, it is only intellectual.
It is all the more important to allow this controversy to unfold because the eruption of laughter, in Yehoshua as in Daoud, goes far beyond the cathartic ritual of the carnival, that moment when all roles are reversed. It is linked to murder. The "small, smug chuckles" that welcome the unpunished murderer Moussa and "the frank laughter of the Frenchwoman" that determines the murderous guide to act in Yehoshua's work; the laughter of Haroun, Daoud's narrator, who also commits an absurd murder of a Frenchman, a crime for which he will not be punished, these laughs only resonate as fateful omens.
The reference to Moses takes on its full meaning here, and Daoud's novel appears as an attempt to answer the question that plagues Yehoshua's character Rivline: when the Law has no place, between the "insignificance and the vastness of the cosmos", an absurd murder appears as a promise. "And may their hatred be savage", these words end The Meursault Investigation.
It is our turn to turn away from Camus: not to "name things is to add to the misfortune of the world".
---
Beryl Caizzi
Notes
| | |
| --- | --- |
| 1 | "In this pursuite of knowledge, there is a place for a follower, yea and for ourselves, and More wayes to the Wood than one.   Inventions enflame, follow, and enter-produce one another. Our opinions are grafted one upon another. The first serveth as a stocke to the second, the second to the third. Thus we ascend from steppe to steppe. Whence it followeth that the highest-mounted hath often more honour than merit. For he's got-up but one inch above the shoulders of the last save one." |