After taking over the direction of the Jewish Museum in Vienna (JMW) on July 1, Barbara Staudinger and her team of curators had less than five months to put together their first exhibition: "100 Misunderstandings about and between Jews". Since its opening at the end of November, the exhibition has been attracting audiences. A look back at a controversy not seen in a European Jewish museum for a decade.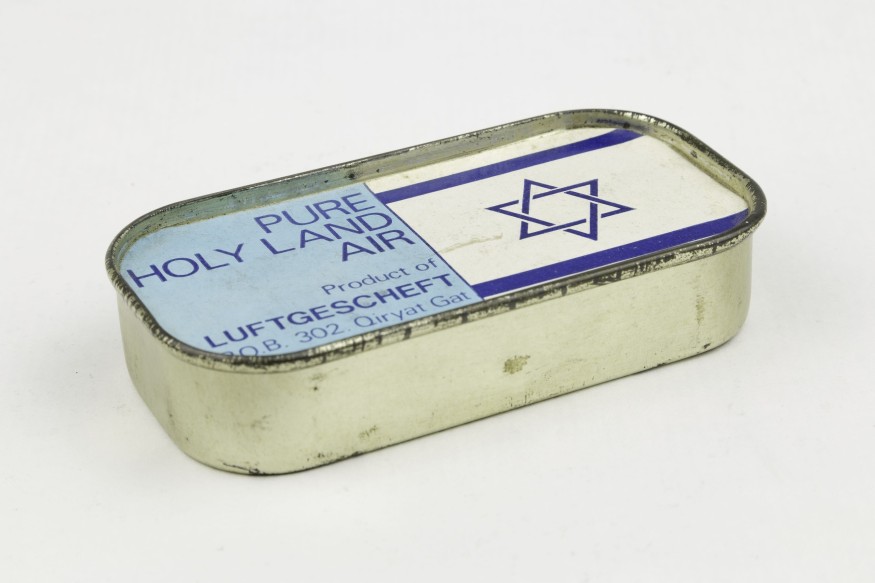 Barbara Staudinger is tired. And who can blame her? After taking over as director of the Jewish Museum Vienna (JMW) on July 1, she and her curatorial team had less than five months to put together her first exhibition: "100 Misunderstandings About and Among Jews." After opening at the end of November, it has become the buzziest and most controversial exhibition to have shown at a European Jewish museum in a decade.
Tackling themes like romanticization, appropriation, and voyeurism, the exhibition couples 100 misconceptions related to Jews and Judaism—"the shtetl embodied true Jewish life," "Jews hate Wagner's music," "all Jews keep kosher"—with 100 eclectic objects from Boaz Arad's 2007 piece Hitler Rug to a commercial for Hebrew National hotdogs. The juxtaposition of or interplay between object and misunderstanding is designed to provoke further discussion about clichés, stereotypes, and prejudices both philo- and antisemitic. "100 Misunderstandings…" wants to demystify Judaism: to show it is not a monolith in a way that neither exults nor denigrates Jewish life, thought, or belief.
Those receptive to "100 Misunderstandings…" have called it "brave and humorous," thoughtful and well put-together. Other visitors' experiences have led to confusion, outrage, and hurt. "A large number of Jewish visitors to the exhibition find it to be, in its current form, unacceptable," Oskar Deutsch, president of the Jewish Community of Vienna (IKG Wien) told Staudinger in a letter written in January. The prominent Austrian Jewish journalist Paul Lendvai went so far as to call for the exhibition's immediate closure. "The fundamental idea might be right," the foreign correspondent Ben Segenreich tells me, "but the execution is completely wrong."
"100 Misunderstandings…" has divided visitors because of particular curatorial decisions: the exhibiting of certain pieces, their framing, the language used in the exhibition, and whether the whole thing is simply too ambitious and high-minded to be comprehensible. In the Jewish community, there is an element of politics at play too. But the discussion about "100 Misunderstandings…" is also operating on two planes simultaneously, circling around fundamental, existential questions concerning the contemporary European Jewish museum: What is a Jewish museum for? to whom does it belong? and what should a Jewish museum talk about when it talks about Jews? 
Genesis of a controversy
The first alarm bells about "100 Misunderstandings…" rang around the Viennese Jewish community about six weeks before anyone had even seen it. The word went out that the exhibition was a 'scandal,' creating an atmosphere of suspicion that to some extent put "100 Misunderstandings…" and its curators on the back foot before they had even had a chance to show their work to the general public. Admittedly, an interview in the Presse in which Staudinger appeared to suggest she would welcome BDS supporters into the JMW for a public discussion did not help matters either, and Staudinger had to clarify that that was not what she meant.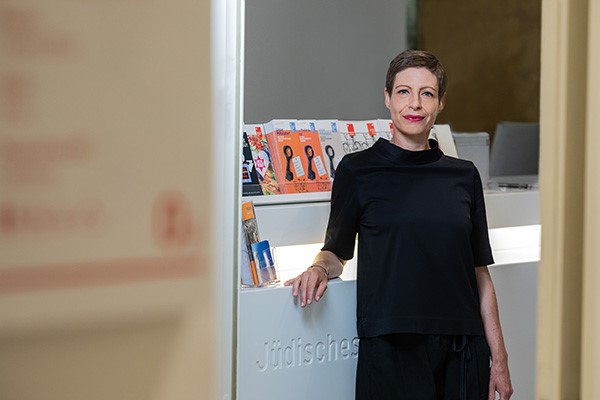 After the exhibition opened, it took a few weeks before once-private arguments and conversations broke out into public view. "Pseudo-Intellectual Babble in the Jewish Museum," read the headline of Ben Segenreich's January 7 opinion piece in the Presse. "For many Jews," the public broadcaster ORF's longtime Israel correspondent wrote, the exhibition "is hurtful, indeed intolerable. The exhibition talks gibberish, distorts, and confuses." Over the following days and weeks, a lively, passionate debate about the exhibition played out online and in the Austrian press. The most recent contribution came from a group of Holocaust survivors who signed a letter defending Staudinger against defamatory charges that "100 Misunderstandings…" made her an antisemite.
Segenreich resides in Israel and had not, as of our Zoom conversation, seen "100 Misunderstandings…" in person. Rather, he had studied its "long" and "boring" catalogue, which goes into more detail about each object and misunderstanding, cover-to-cover. He was alarmed by what he discovered. "One cannot understand what the misunderstandings are and where the corrections of the misunderstanding begin. It's completely confusing. The message is not clear and it could even be dangerous." "100 Misunderstandings…", Segenreich argues, is "just a title" and nothing more. "I think if you want to write about the exhibition, you have to see the exhibition," Staudinger tells me.
"It is an interesting exhibition. Good food for thought," the writer Doron Rabinovici tells me, but "the question is: Where did the exhibition manufacture its own misunderstandings?" One can take offence at a cliché, but clichés such as "The 'Jewish mother' is a possessive drama queen" do circulate in society and popular culture. To note that is not to assert cliché as fact, and "100 Misunderstandings…" exhibits the Austro-British painter Marie-Louise von Motesiczky's 1952 work "Portrait with Turban" precisely in order to challenge that stereotype. Other misunderstandings, on the other hand, do feel peculiar. Does anyone actually believe that "kosher food is healthier or better" or that "only Jews are circumcised"? To present those as misunderstandings might be in fact to introduce misunderstandings where there were none before.
The exhibition also presents axioms as misunderstandings. Is it a misunderstanding, for example, that "there are specifically Jewish last names"? "Not all Jews have typical names," Segenreich argues, "but there are names you can identify as Jewish." And is it explicitly wrong to state that "the Holocaust was foretold," when this remains a matter of intense debate between Holocaust scholars of the functionalist and intentionalist schools? At once, to look at "100 Misunderstandings…" through the prism of truth and falsehood might be a kind of misunderstanding in and of itself—an assumption that the curators intended to arbitrate fact and fiction concerning Judaism.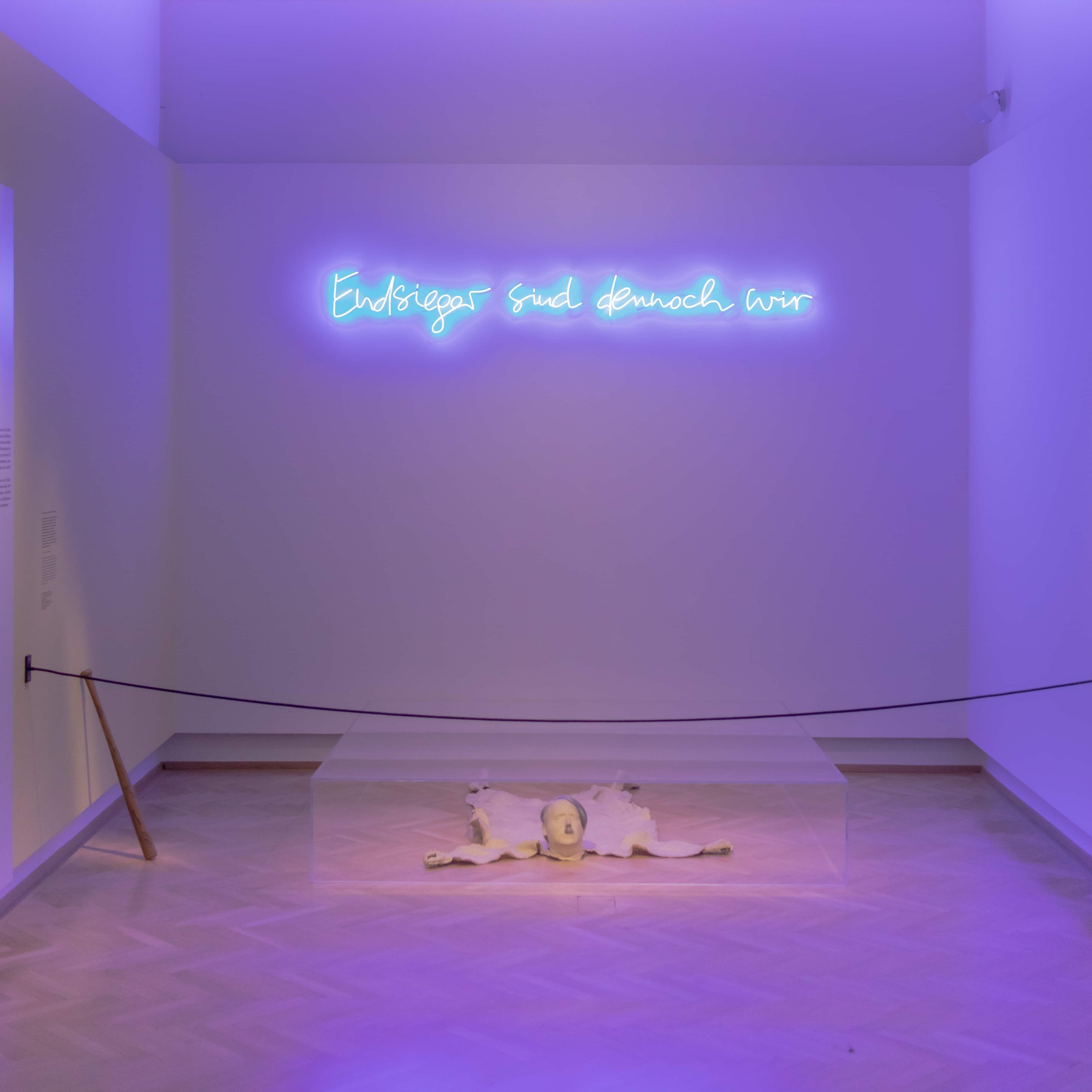 "If I would have done it, I would have dealt with 25 misunderstandings rather than 100," Bernhard Purin tells me, who has been following the discussion in Vienna from his perch as director of the Jewish Museum Munich. "If you take fewer misunderstandings, you can better concentrate on them." In musical theater, the lyrics must sit upon the music such that the listener can take them in upon first hearing. So too should the visitor to a museum exhibition be able to assimilate its key themes and ideas in one take. Beyond the merits of this misunderstanding or the other, it is possible that "100 Misunderstandings…" tries to encompass and accomplish too much in a single stroke.
The curatorial treatment of Israel and the Holocaust at the heart of the controversy
Beyond broader curatorial decisions, the discussion about "100 Misunderstandings…" has honed in on the exhibition's treatment of Israel and the Holocaust. "When Israel is mentioned in a Jewish museum, it should not be mentioned in a one-sided way," Segenreich tells me with reference to certain textual panels in the exhibition which used ill-considered phrases like "Zionist politics of expansion" when talking about Israel. The Jewish state, however, and as Segenreich also acknowledges, is only a minor theme in the exhibition, and of course, by its very nature, an exhibition that deals with clichés about Jews and Judaism is also going to traffic in clichés about Israel.
The question is whether a Jewish museum can invoke those clichés—"Israeli soldiers are especially attractive and brave," for instance—without visitors interpreting the exhibition as being anti-Israel. It is one that is symptomatic, Rabinovici thinks, of the poisonous way people think an talk about Israel today. "The discourse is not open-hearted and is full of suspicion," he tells me. "The suspicion is not necessarily misplaced, but both sides think that what is said is the opposite of what is meant and what is meant is the opposite of what is said, and this is a very bad thing if what you want to do is make an exhibition that wants to be a little bit provocative."
As for the Holocaust, criticism has centered on the decision to exhibit Jane Korman's 2010 video installation Dancing Auschwitz. In the piece, the viewer at first sees a family dancing at Auschwitz and other sites of Holocaust remembrance to the tune of "I Will Survive." As the montage plays out, it soon becomes clear from the sweaters the family members are wearing that the central figure, Korman's father, is a Holocaust survivor, and that therefore his children and grandchildren are from the second- and third-generation. Korman intended to convey "a new response to historical memory," and "100 Misunderstandings…" asks whether the Holocaust "can only be remembered reverentially": "Dancing in Auschwitz? Is that allowed?"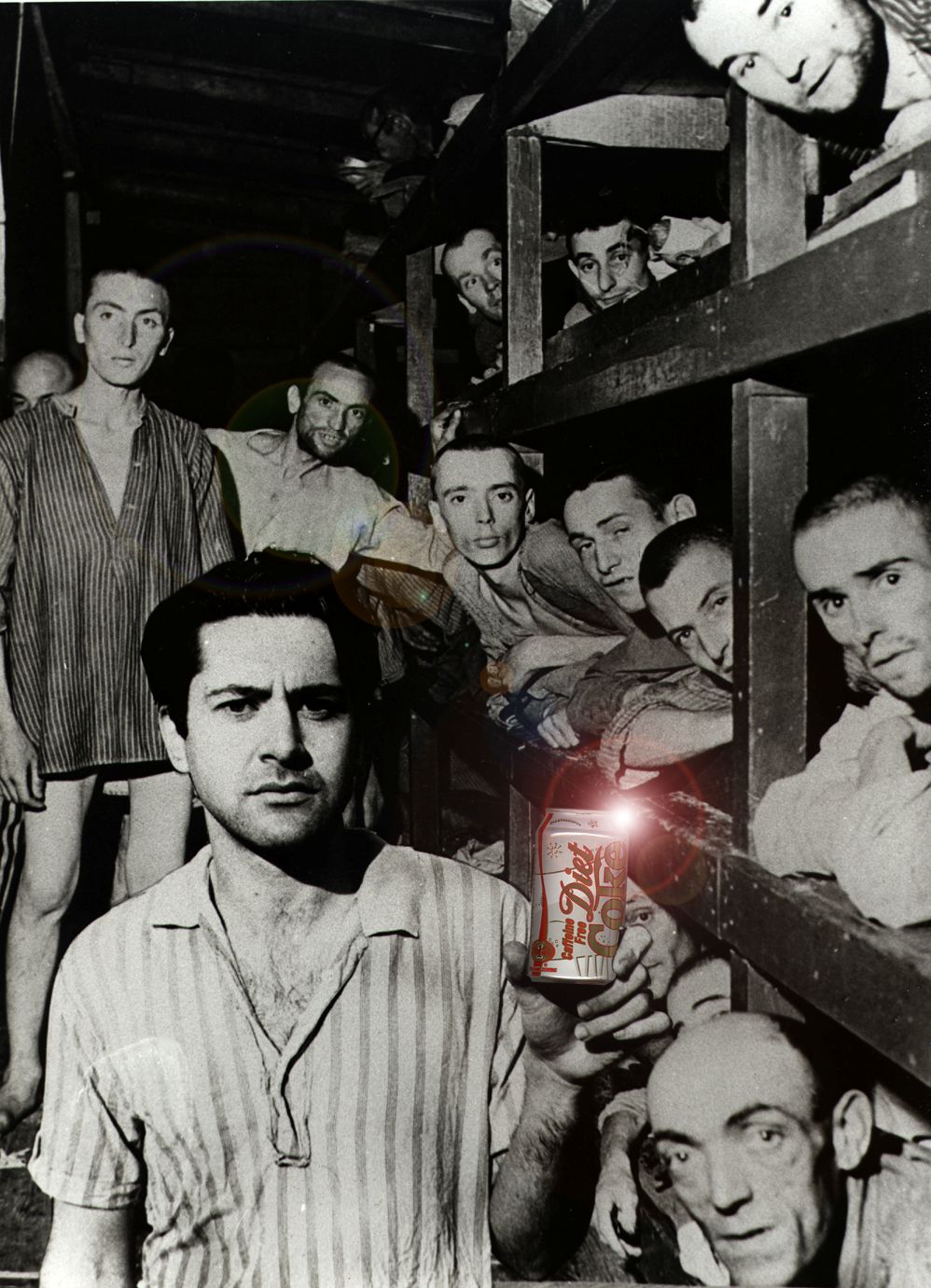 Segenreich hates it—or at least the decision to exhibit it. While he "respects" the Korman family's decision to remember the Holocaust in their own way, "there are 15 million Jews in the world and no other Jews, except for those seven people, have danced in Auschwitz insofar as I know." This installation, then, could "lead to some generalization that is completely wrong": that because Jews are dancing in front of Auschwitz, "maybe Auschwitz was not that bad. Maybe we are even allowed to dance there." The exhibition's approach to the Holocaust is one Segenreich views as a "trivialization" of the subject, one that is "very provocative and which would be almost unbearable for Holocaust survivors or Jews in general."
Staudinger defends the decision to exhibit Dancing Auschwitz. "I spoke with the head of our educational department and she told me that, normally, most of the people in their tour groups and school classes, young people, say at first, 'You're not supposed to [dance at Auschwitz], that's wrong.' Then they see he's a survivor and they begin to ask, 'What is right? What is wrong? Does he have the right to dance there if he wants to if that's his way to deal with his trauma?' Or, maybe they think, 'But it's just him, and [Auschwitz] is also a graveyard, so in a sense he's dancing on the ashes of six million Jews. Does he think about that?' There are so many layers to this video."
That schoolchildren were laughing or might laugh at "100 Misunderstandings…" was Paul Lendvai's critique of the exhibition. "Schoolchildren laugh everywhere: in the memorial sites, in the United States Holocaust Memorial Museum—they laugh," Staudinger states matter-of-factly. Schoolchildren don't tour the exhibition unaccompanied, she points out, but rather with an educator who helps to guide, interpret, and lead discussion. "Visitors who see the exhibition and are very critical or perhaps shocked, that's one thing," Staudinger says, "but on the other hand there are people who imagine how other people might react if they saw the exhibition. Maybe it's a projection of their own fears, I don't know, but normally it has nothing to do with reality."
"I think that to say that the video is there in order to make visitors dance is wrong," Doron Rabinovici tells me. He believes what the curators had in mind was a discussion about the ways we remember the Holocaust. "What they are showing us [with Dancing Auschwitz] is that there is no perfect way to remember: one that says, 'We've remembered it, now it's over.' It will never be over." Dancing Auschwitz is about the delicate balance between the need for ritual, and the tendency for rituals to become meaningless through their repetition. "Like monuments, rituals can become invisible, and therefore people search for new ways to express their pain, and this man wanted to say, 'But I survived!'"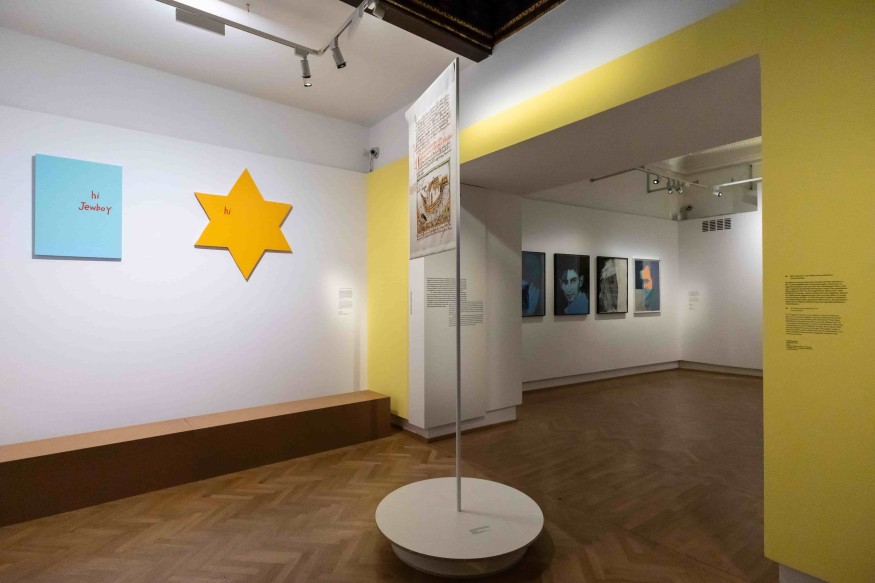 The Jewish Museum in the Viennese context
Rabinovici and I are sitting in a coffeehouse the walls of which are smattered with captivating photographs and portraits of its owner, the actor, performance artist, and model Susanne Widl. "She was one of the protagonists of the 60s arts scene in Vienna," he reminds me. Among other things, Widl appeared in movies directed by the avantgarde feminist filmmaker Valie Export, whose transgressive, taboo-breaking work embodied the rebellious tendencies of Viennese Actionism. "The Actionists were confronted with the most unbelievable aggression because of their provocative acts—which were really much more provocative than this exhibition—and some of the artists were taken to prison while others had to flee the country."
There is something specifically Viennese about the back-and-forth over "100 Misunderstandings…": a tussle between artistic avant-gardism and cultural conservatism rooted in the fin de siècle period when Vienna was home to Gustav Mahler, Arnold Schönberg, and Arthur Schnitzler. Sigmund Freud was once regarded as a degenerate; now, he's a marketing tool. As Alice Roosevelt Longworth once remarked, "First you're young, then you're middle-aged, then you're wonderful." "'100 Misunderstandings…' reminds me of the [Viennese] tradition of iconoclasm and innovation," the professor of Jewish history David N. Myers wrote in the Standard. In the fullness of time, perhaps this exhibition will come to be regarded as wonderful too.
For critics, "100 Misunderstandings…" would have been better had its approach been to isolate the misconceptions and then clarify them: point and explanation, the museum exhibition as a form of instruction. While this approach would have avoided the confusion and alienation some visitors felt, it would not have been particularly interesting and would perhaps only have worked had there been fewer misunderstandings than 100. Instead, Staudinger and her team took a different tack, using object and misunderstanding to highlight ambiguities and keep the visitor thinking. Their approach is certainly more daring but evidently comes with its own dangers, as the curators are now discovering.
The promise of writing a new chapter in the JMW's history, one which placed relevant socio-political questions at the heart of the museum's output, was one of the reasons the City of Vienna gave Staudinger the responsibility of running the museum in September 2021. She was chosen to replace as director Danielle Spera, the popular television news anchor who led the museum for the better part of 12 years. (Spera did not return an interview request for this article.) Under Spera, the JMW became a destination for tourists in the city, with visitor numbers reaching record levels before the pandemic, and she was also a dab hand at fundraising.
Spera's work could be enjoyable, informative, and narratively well-crafted. Her final exhibition, "Love Me Kosher," an examination of the relationship between love, sex, and Judaism that took visitors from the Garden of Eden to present day dilemmas over the place of homosexuality within Orthodoxy, was perhaps her greatest triumph. But drawn towards stories of Jewish success, her exhibitions could also feel safe and comforting: the museological equivalent of chicken soup. "I saw some very good exhibitions at the JMW over the past 30 years," Rabinovici tells me, but "if you create an exhibition about Helena Rubenstein, you do not shatter the image of the beautiful Jewish woman as a cliché. It might be nice to look at, but you cannot show the philosemitic image without acknowledging the antisemitism that goes with it."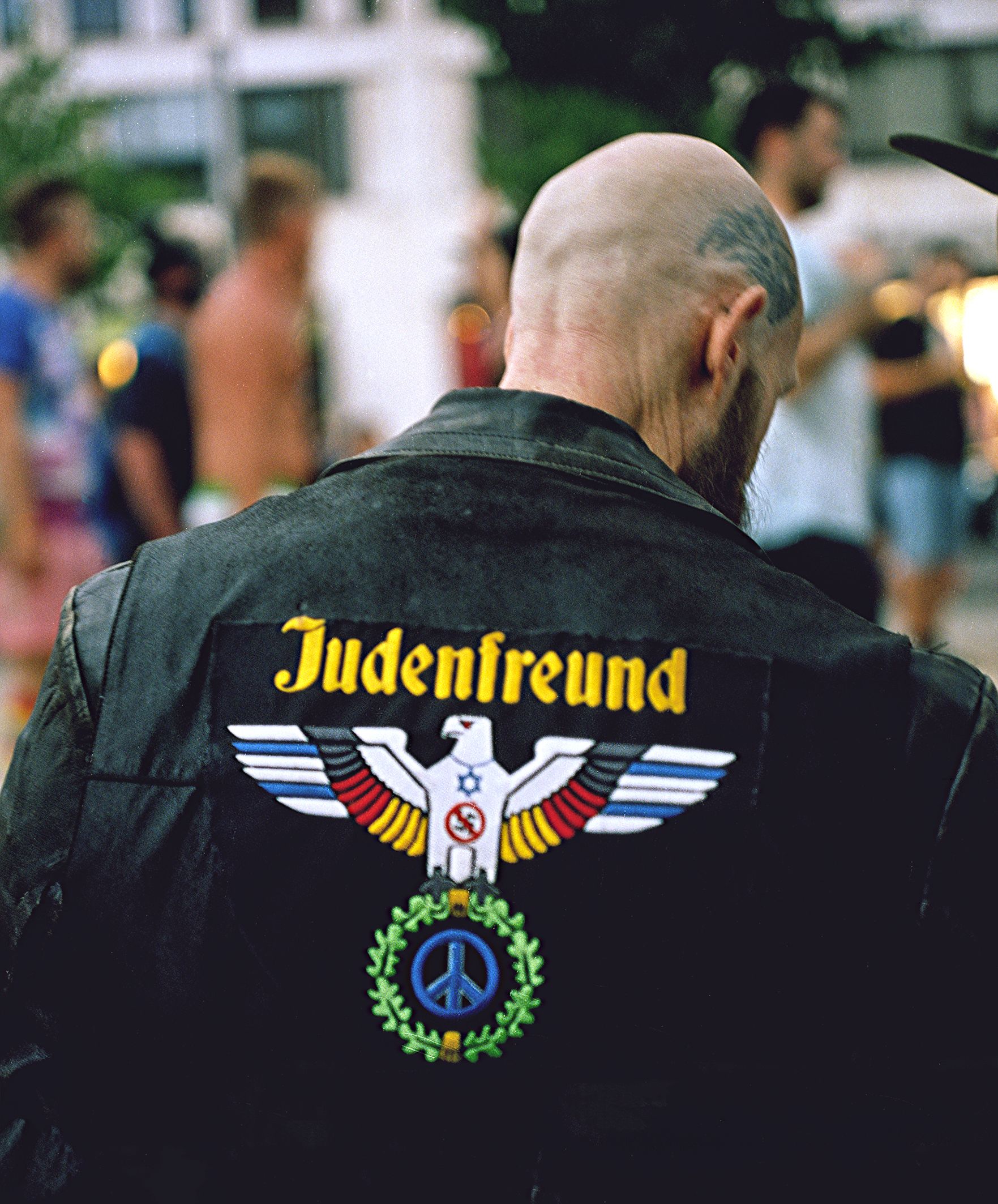 "As far as I can see, those criticizing the exhibition are largely a group around the former director," Bernhard Purin says. Ben Segenreich, for example, is an old colleague of Spera's from their days at the ORF. He categorically denies his opposition to the exhibition has anything to do with friendship. But taking the letters to the editor, Facebook comments, and WhatsApp messages—some of which are deeply personal in nature—in their entirety, it is hard to escape the impression that, for some, both the JMW and "100 Misunderstandings…" have become proxies in a form of internecine communal warfare. And not for the first time. When Staudinger was selected to replace Spera, the departing director's husband Martin Engelberg MP's old rivalry with IKG Wien president Oskar Deutsch and former president Ariel Muzicant, who serves on the JMW's oversight board, did not go unnoticed.
Yet even for those for whom this issue is in some sense political or personal, their feelings are far from confected. The temperature of the conversation in fact speaks to what it means to be a minority in Austria, the particularities of the Jewish past and present, and the place of the JMW within Vienna's constellation of museums. The Albertina matters to people who care about art, and the Wien Museum to those with an interest in contemporary history, but the JMW matters to people—and in particular to Viennese Jews—in a fundamentally different way: one that cuts deeper, is more emotional, is connected to the Holocaust and the darkest hours of Austrian history, but at the same time may not be entirely rational. "No exhibition has been discussed so livelily and controversially in the last decade—more than a decade," Staudinger recognizes. "The Jewish Museum has a special importance for the city."
The repetition of controversies in German-speaking Jewish museums
A decade is about right. Every ten years or so, it seems an exhibition causes a scandal that precipitates a conversation about the state of the European Jewish museum. In 2002, Bernhard Purin was director of the Jewish Museum Franconia in Fürth when it staged "Feinkost Adam," which exhibited the work of the German Jewish artist Anna Adam, whose art played with the clichés, stereotypes, and preconceptions present in Germany about Jews. "It was the most successful exhibition we did during my time as director," he says, but it caused a stink in the local Jewish community, with the rabbi in Fürth accusing Adam—and by extension the museum—of perpetuating antisemitism and neo-Nazi ideas.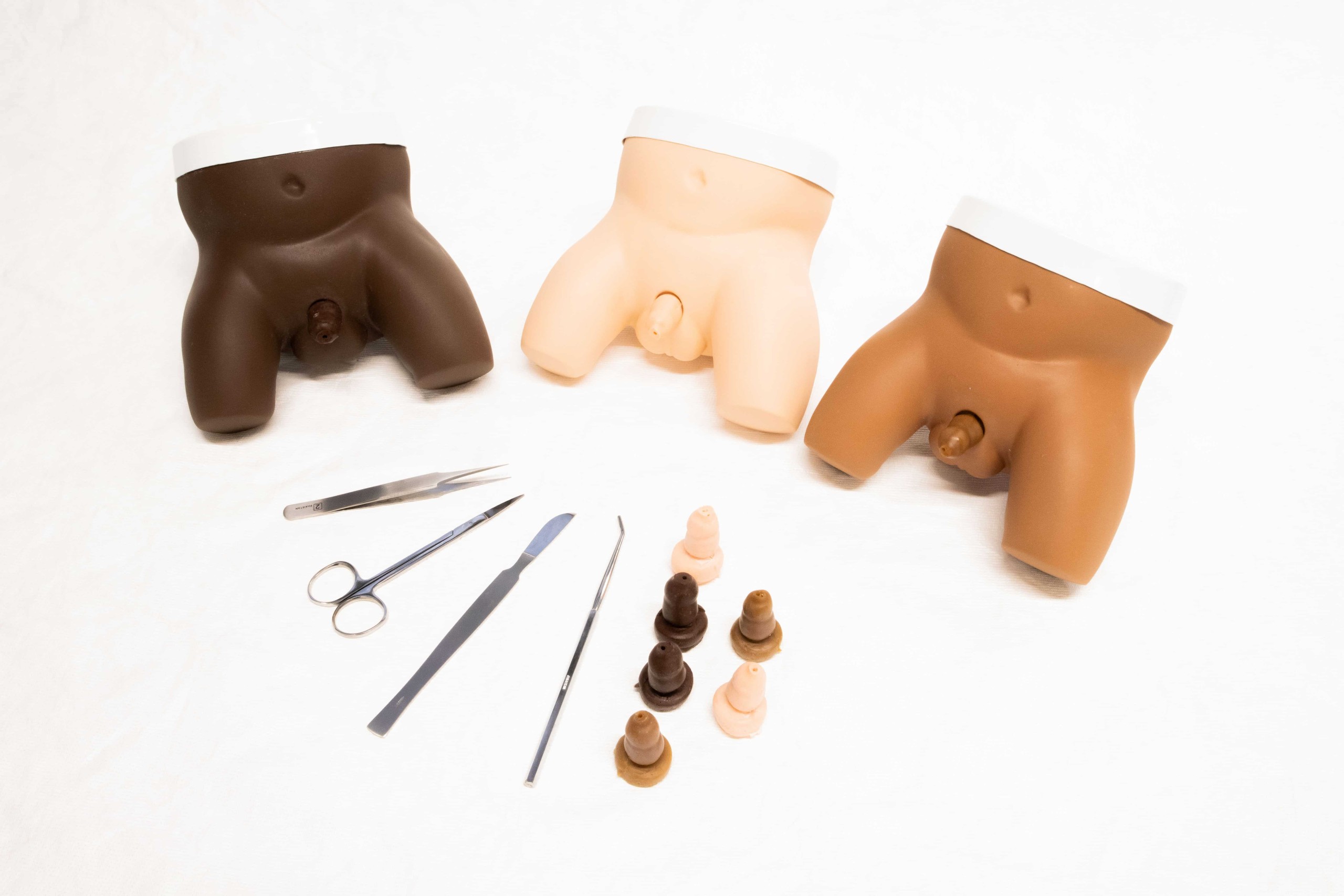 "This exhibition became very controversial," Purin explains during our Zoom call. "Many people liked it because they recognized the stereotypes and related them to their own lives. Others said the exhibition was unconscionable" because it named stereotypes that were otherwise not being discussed openly "and had to be closed. This was a controversy that was reported in newspapers and on television all across Germany and the German-speaking world." Sound familiar? Several pieces from "Feinkost Adam" including Susi Sorglos—Carefree Susi, a small stuffed toy pig bearing a white flag whose text asks, "I'm safe with you guys! Right?"—are part of "100 Misunderstandings…", but interestingly, nobody is talking about them this time around, as if their transgressive powers have dissipated.
Ten years later, in 2013, the scandal du jour was Jewish Museum Berlin's "The Whole Truth: …Everything You Always Wanted to Know about Jews." Its centerpiece was a Perspex booth in which a member of the local Jewish community would sit and be asked questions by visitors, leading it to be dubbed the 'Jew in a box' exhibit. This exhibition in part explains why the museum's director Peter Schäfer's relationship with German Jewish leaders in Berlin deteriorated, though the heart of the matter was Israel. His 2017 exhibition "Welcome to Jerusalem" was said to have taken a one-sided approach to the Israeli-Palestinian conflict. Two years later, he resigned after the museum's Twitter account tweeted that the German parliament's decision to label BDS antisemitic would "do nothing to further the fight against antisemitism." Schäfer was replaced by Hetty Berg, whose appointment seems to have calmed matters in the German capital. 
Now it is the turn of "100 Misunderstandings…" to be the center of attention. Twenty years apart, all three exhibitions deal with clichés and stereotypes, and show how challenging it is for Jewish museums to address two audiences at once: Jews exploring a part of themselves and non-Jews curious about the other. While "100 Misunderstandings…" does deal with misunderstandings potentially held by Jews—"Eastern European Jewry was especially learned and devout" or "was just like Yentl"—what "100 Misunderstandings…" is really doing is holding up a mirror to its non-Jewish audience, forcing it to confront misconceptions they may have regarding a people about whom they may know very little. This conversation, however, is about but not with a core part of the JMW's audience.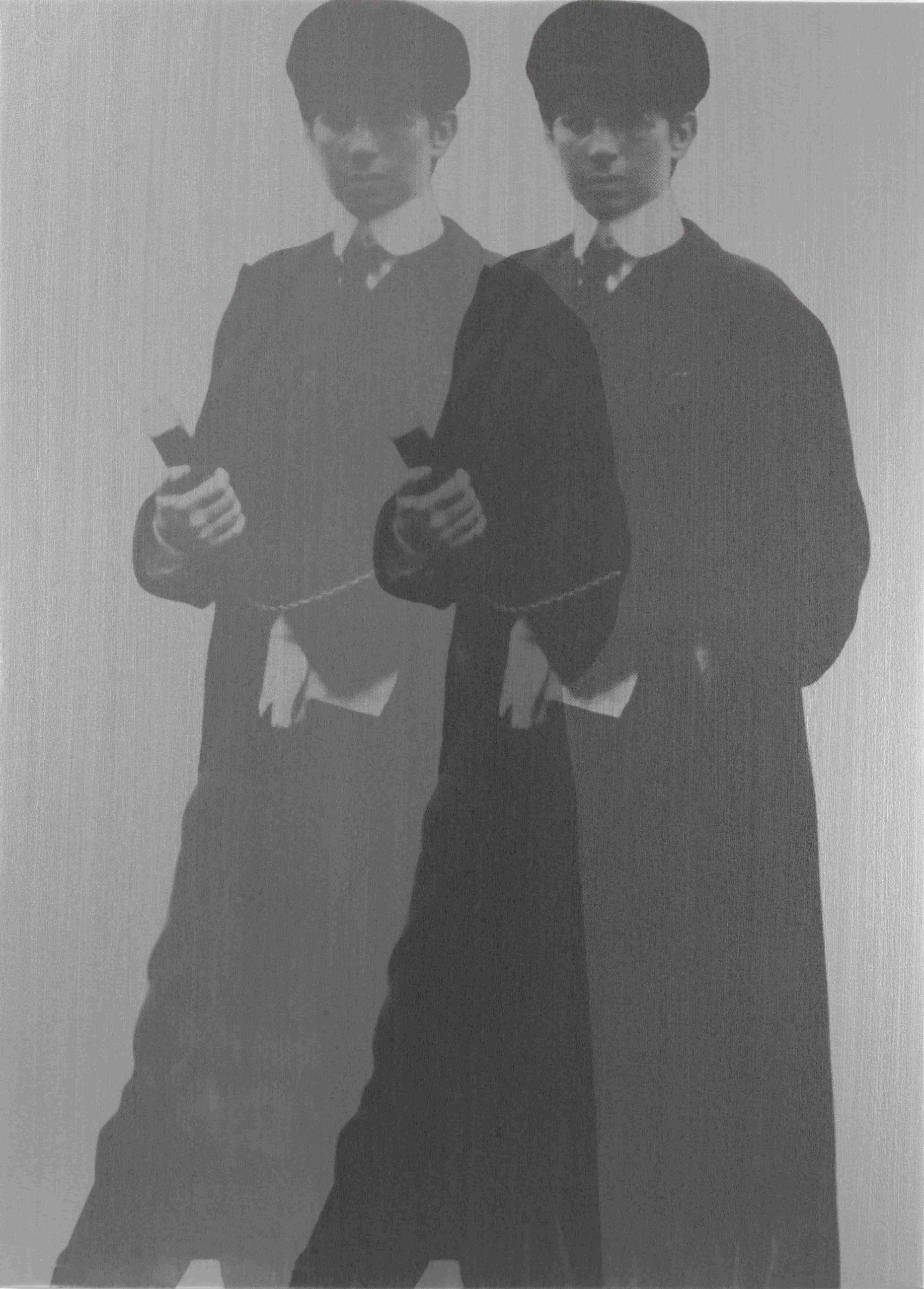 All three exhibitions were also shown in museums located in the German-speaking world. This demands, actress and singer Sandra Kreisler has recently argued, a considered approach to talking about Judaism. In countries with an "antisemitic past and present like Germany or Austria," Jewish museums should present "actual reality"—plain facts, in other words—and not stereotypes left open to interpretation or misinterpretation. In a rebuttal, the journalist Marta Halpert accused Kreisler of having "lost her sense of humor." Gone are the days, Halpert writes, of the JMW as a "nostalgic, feel-good" museum that operated "under the motto: 'Look, there were once great Jews among us—Helena Rubinstein, Arik Brauer, the Ephrussis—and you humiliated, dispossessed, expelled, or murdered them.'"
"Feinkost Adam," "The Whole Truth," and "100 Misunderstandings…" were likewise staged by non-Jewish directors of Jewish museums. Purin has known Staudinger for more than 20 years and thinks she is the right person to lead the JMW. "Not only does she have hands-on experience" running a Jewish museum, he says, but "she is different to a lot of museum people in that she is also a leading expert in Jewish history." But doubts remain. "I'm just waiting for the day that a man takes over the Ministry for Women and Equalities," Kreisler wrote pointedly. "This is a very problematic thought," Rabinovici tells me, "though I have to admit that a man as the Minister for Women and Equalities would not be a good idea for women constitute 50 percent of society." With a Jewish museum, however, the dynamic is slightly different. "In Austria, and in Germany, you have very good experts in Jewish history who are not Jewish. The reason," he emphasizes, "is obvious. Moreover, this is not about political representation, but about expertise. Origin and religion must not be a reason for exclusion."
Some European Jewish museums have Jewish directors. Others do not. Some are the property of organized Jewish communities such as the Hungarian Jewish Museum and Archives in Budapest. Across the German-speaking world, however, it is far more common that Jewish museums are supported by local municipalities. Barbara Staudinger is not an employee of the IKG Wien. Rather, the JMW is operated by Wien Holding, which controls Vienna's municipally-owned assets. Senior figures from the Jewish community do sit on the museum's oversight board, which had a role in selecting Staudinger as director and is kept abreast of the museum's programming—but it does not have a direct input in creating it.
Perhaps, however, "100 Misunderstandings…" would have been less of a to-do had outsiders to the museum from the Jewish community seen and commented on the exhibition privately to its curators before it opened to the public. "It's easy to say, 'Let people from outside, from the Jewish community, participate, but the Jewish community is not a monolith," Staudinger says. "There are many, many different voices in the Jewish community. Whom would you pick? And would that be good for the exhibition? Because if you pick two people from the Jewish community representing two perspectives and they argue, what would that accomplish? What would that add as a perspective from the outside to the exhibition? Nothing, probably." 
What lessons and what future for the Jewish Museum in Vienna?
"I don't want to be and don't see myself as provocative, if you mean intentionally hurting people. That's not who I am and that's not what I want," Barbara Staudinger reflects as we discuss this chastening experience for the new director during our meeting one Friday lunchtime around two months after "100 Misunderstandings…" had opened. "If you define 'provocative' as challenging people to think about an exhibition or think about their own preconceptions, their own prejudices, their stereotypes, then in that sense this exhibition might be provocative.
"I know that there have been a lot of reviews of this exhibition. Very many are thankful and positive, and yes, there have been some that have been very critical, on the one hand, and on the other hand that have expressed deep hurt. That was not intended and we are taking it seriously," Staudinger tells me. As a consequence of feedback, those aforementioned ill-thought-out phrases on textual panels like "Zionist politics of expansion" have been expunged. Now, Staudinger and her team are working on a contextualization of the exhibition, she explains, one that will help clarify certain objects and the ways in which they might be viewed or understood.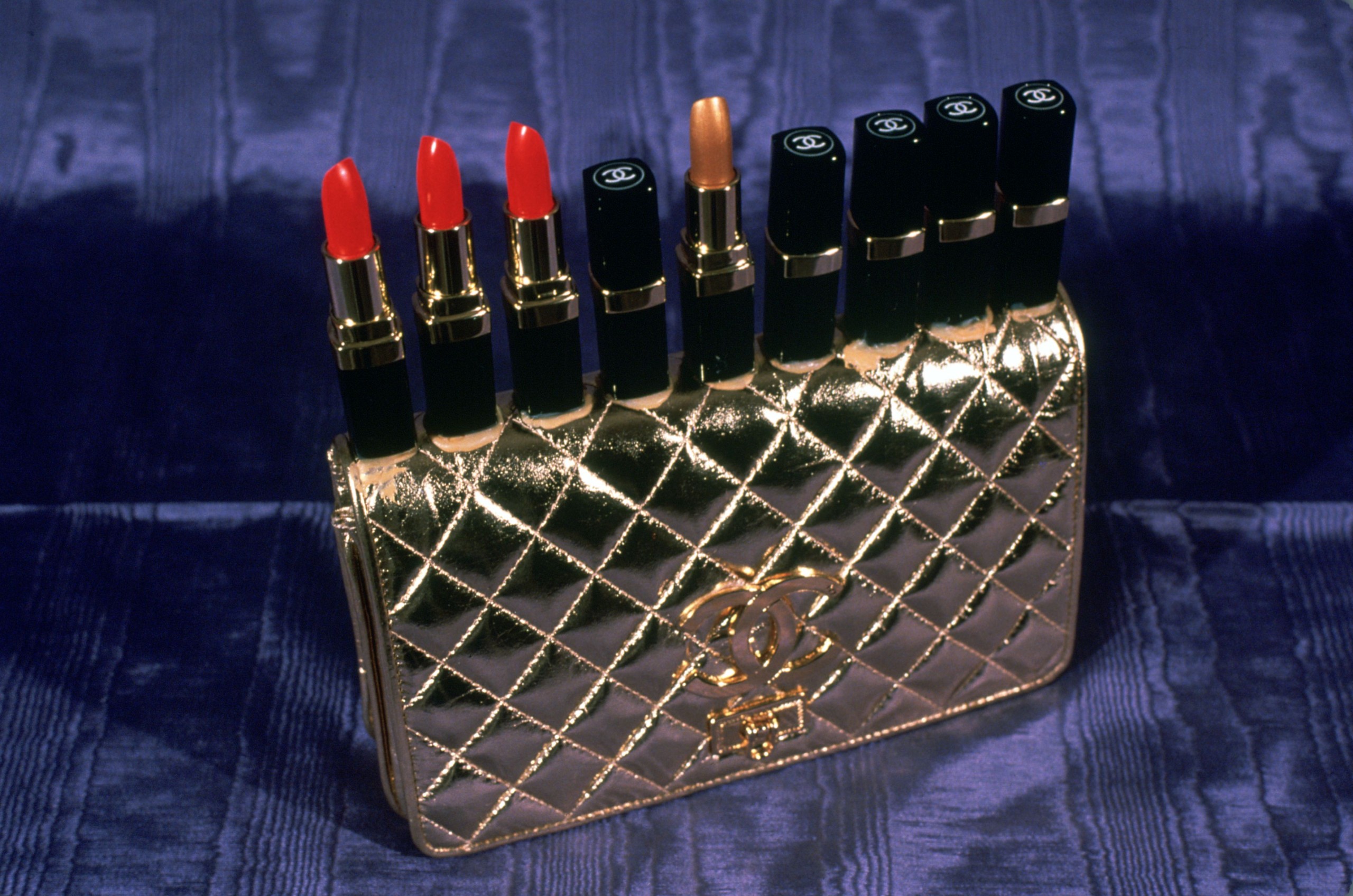 "100 Misunderstandings…" has taught Staudinger that there is a certain kind of a visitor "who expressly needs guidance through an exhibition, who wishes for more explanation. I didn't anticipate that, but now I get it. People need more explanation, more context." How the lessons of "100 Misunderstandings…" will be translated into future exhibitions, of course, remains to be seen. The museum had previously announced that the next major temporary exhibition, due to open in June, would tackle the delicate issue of Judaism and skin color. That idea has now been shelved. "The curatorial team needs more time," Staudinger tells me; what will be exhibited instead has yet to be decided.
For Doron Rabinovici, because of the divisive nature of "100 Misunderstandings…", "the question is whether the next exhibition and future exhibitions will find a way to connect with one part of the museum's audience: those Jews who are afraid that the museum is becoming alien to them." Staudinger has caused a sensation with "100 Misunderstandings…", but her success or failure going forward may depend on her ability to square the circle. Pushing the JMW in a new, bold direction, ditching the feel-good storytelling format of the past and challenging and needling visitors by grappling with difficult and thorny issues, is one thing. Ensuring all the constituent parts of the Jewish museum's audience feel included in that journey with her is quite another.
Ben Segenreich speaks for the alienated when he tells me that "over the past 10, 20, or more years, the Jewish Museum has been viewed by many, many Jews in Vienna as being, in a way, our museum which reflects Jews in general and the Jewish community in Austria. The feeling right now—and maybe it's too acute and too fresh—is that for us Jews in Vienna, this museum is an institution that we have lost, which is no longer ours, that we cannot communicate with, which does not understand us and we do not understand it. It's a kind of grief. How could this have happened? How could such an exhibition be shown in our museum? which won't be our museum anymore if it keeps going in this direction."
---
Liam Hoare