In a short text written in June 1974, Pierre Goldman describes the nature of his relationship with Israel – a fundamental attachment without illusions. Taken from his correspondence with Vladimir Rabinovitch (Rabi), these few unpublished lines have been made public for the first time thanks to his son, Manuel Goldman.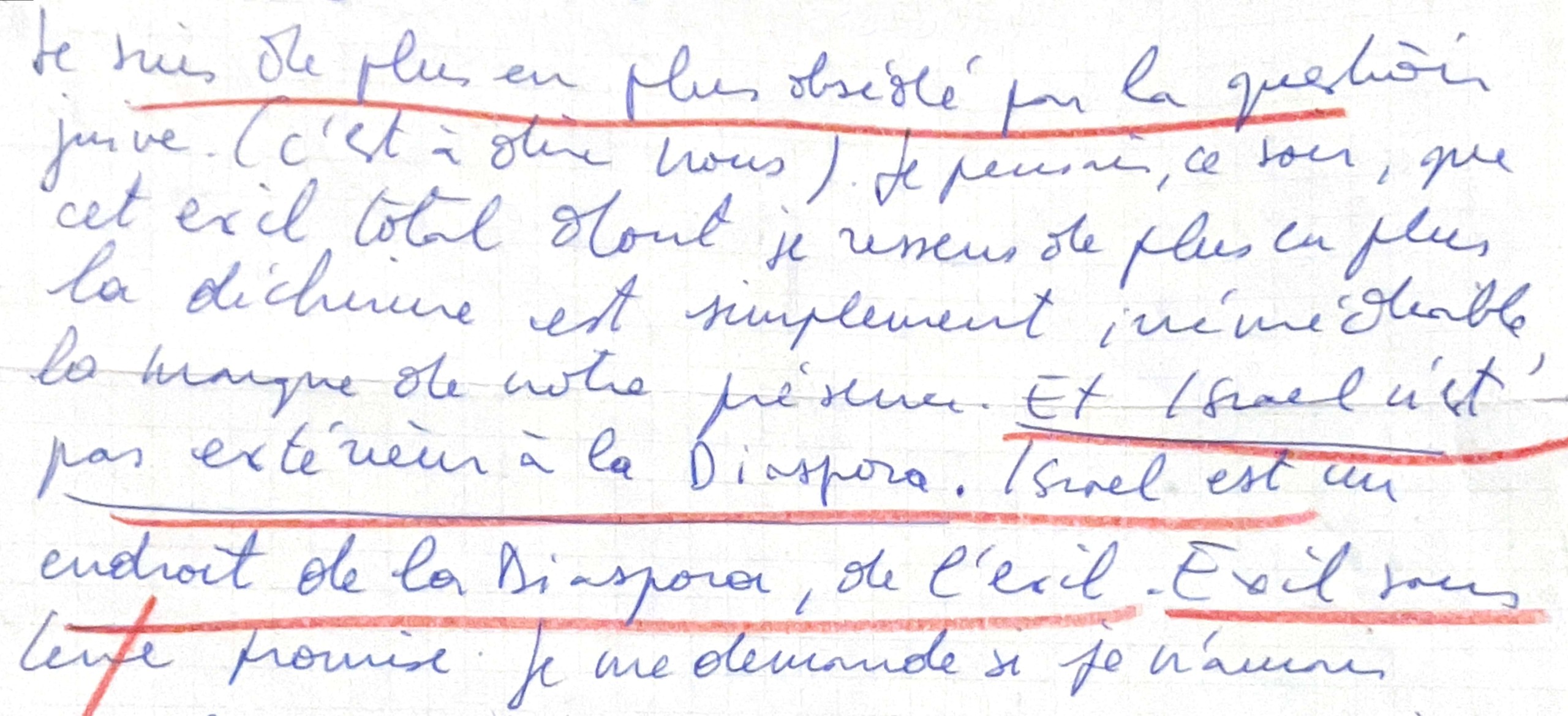 I'm increasingly obsessed with the Jewish Question (that is, us). This evening I thought that this total exile whose laceration I increasingly feel is simply irreparable, the mark of our presence. And Israel is not external to the Diaspora. Israel is a place in the Diaspora, in the exile. An exile without a promised land. I wonder if I shouldn't have gone to Israel in 1966 and lived there among Jews in a Jewish country. In any case, I'll go there. I also think a new period of antisemitism is coming. I can feel it. All things considered, the justification for Israel is very simple: in every society (real and not ideal) the choice for the Jews is to either perish through denial-assimilation or conversion (Spain, Islam) – or to suffer because integration within difference is impossible. Living among gentiles Jews are condemned to suffering and isolation, to vulnerability. But Israel is also a ghetto. perhaps there will be more misfortunes to come… One must live them or die from them among the Jewish people. I am convinced that this is so. 
---
Pierre Goldman, June 11 1974.
Translated by Mitchell Abidor