Joseph Benamour had already wondered in K. whether there were any Jews left in Algeria; today he investigates the need, so present among certain young Sephardic Jews of the second or third generation, to go to North Africa. Why and how do they think they will find a part of their history there? What role does family nostalgia play in these quests for identity?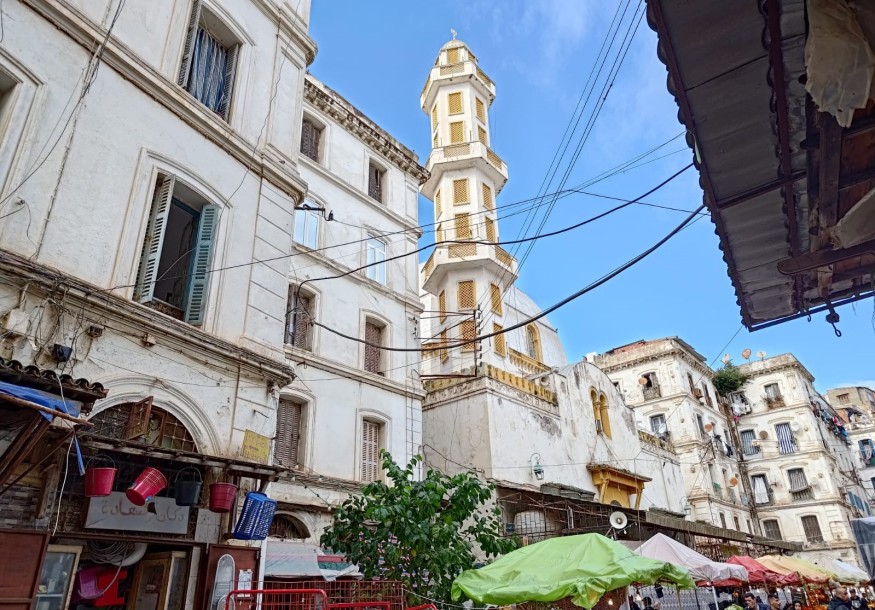 It's a moment that I love. My parents, one of my sisters, uncles and aunts are gathered under the souccah installed in the garden of the family house. We meet for a meal, enveloped by the warmth of a reunion under the traditional hut. Seasonal fruits are hanging from the ceiling of the souccah, which was set up by my mother, with the help of a friend of mine, a few days earlier. A khamsa – brought back from Algeria – hangs on the wall; the rest is decorated with all kinds of colorful fabrics that we bring out every year with great pleasure.
The guests happily go over major family topics. The impression of déjà-vu of a moment lived so many times, always the same, always different, procures a reassuring feeling. And, as it often happens, the conversation slowly moves towards Algeria, where the family is from. My aunt evokes her memories, vague, of before she was four years old and the departure for France where the whole family unit, in 1956, followed her father, a teacher who had just been transferred to what was then called "the metropole". What remains of that time? The memory of a kiosk in Aïn Beïda where, as a child, his mother took him to buy sweets. The memory of a balcony and a corridor in the family apartment, immense, seen through her little girl's eyes. She describes impressions, sensations. These reminiscences, unutterable and impalpable, form the diffuse memory of a place that actually exists only for her.
The discussion gets animated around a question. Would she like to go there? Algeria is not far. A little more than an hour by plane. But no, she won't go. Why go there anyway? "The place must have changed. I wouldn't find anything familiar there. On the contrary, it would destroy the image I have of it." To make the journey, it would be to confront the reality and the myth. And she doesn't want that. She prefers to live with her recollections, and those, reinterpreted, of the transmitted memory.
Unlike her, I had the opportunity to go – I was going to say "return", even though I was born and have always lived in France – to Algeria, as I mentioned in an article published in K. where I wondered if there were still Jews there. And, from childhood, lulled by these journeys, I observed in myself an intense link with the land of origin of my family. For a long time, I had the feeling of being somewhat isolated among second and third generation Jews who still wanted to go and see Algeria, and more broadly, the Maghreb.
But this feeling of loneliness is fading. People in their thirties and forties have been contacting me to discuss a future trip to Algeria. Cultural productions, articles, or even personal initiatives find their roots in going there, to the Maghreb. People for whom, as opposed to my aunt, smelling the air and seeing the place has become a burning desire.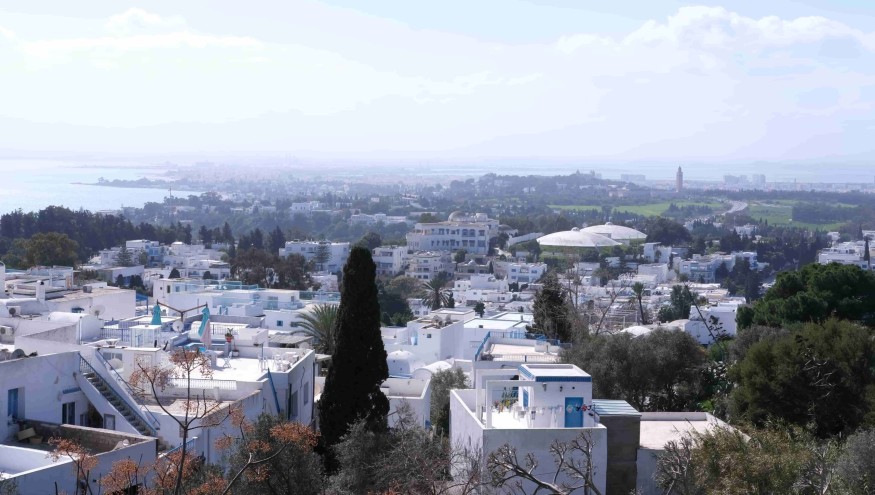 This is the case of Myriam Levain who created the Instagram account StayTunes where she portrays Tunisian Jews, or Jews of Tunisian origin. Her grandmother left Tunisia in 1946, at the age of 25, without knowing she would not be able to return. Myriam looks into this story after a trip to Tunisia with her brother. "I had been to Poland," says the journalist, whose family is mostly Ashkenazi. "But never in Tunis. There are family taboos that you abide by." Her family has cut ties with the country. The only exception was a trip with her grandmother, as part of an organized tour. But, during this journey, there was absolutely no question of the old lady going to the place where she had lived. In that sense she behaved like any other tourist in a foreign country. "She took me to Tunisia the summer of my 18th birthday. We stayed half a day in Tunis. Once in the medina, she claimed to be too tired. We did not visit her neighborhood. Now that I know the geography of Tunis, I realize, however, that we were very close to her native home."
Myriam's regular trips inspire other young people, who write to her. "They tell me that with the Instagram account on which I narrate my visits, they know it's feasible. It makes their travel plans attainable." Cleo Cohen too receives such messages "almost every week". The documentary filmmaker has notably produced "Jewish-Arab: How I Reconciled with My Identities," a series for France Culture, in which she questions her belonging to Tunisia and Algeria, the countries of her grandparents and wonders about the arab component of the identity of descendants of North African Jews.
In Tunisia, there were more than 100,000 Jews on the eve of independence in 1956. But most of them have left the country since and headed for France or Israel, especially during the anti-Semitic outbreak that followed the Bizerte crisis in 1961, or the anti-Jewish demonstrations that broke in the aftermath of the Six-Day War. It is with these images in mind that Cleo Cohen traveled for the first time to Tunisia. She felt first "that she was doing something very stupid, and that she was profaning a sacred territory". She was "convinced that there are only three Jews left in a cellar. I had inherited a huge fear about this return," the director details. She is amazed to discover that the family building is still standing.
Building a relationship with the country of origin
Both Cleo Cohen and Myriam Levain feel that their stay in Tunisia is somewhat different from that of tourists and French expatriates. Actually, I find this same feeling among many others who have the same experience of returning to the land of their parents and grandparents. Sacha, in his thirties, went to Algeria with his father. Upon his return, he confided to me, happy: "It may be surprising, but I felt at home." Cleo Cohen for her part speaks of an "unsettling familiarity".
But not everything goes that smoothly. Cleo Cohen's travels are a blow to her family. "It's an act of betrayal. Everyone sighs and rolls their eyes when I say I'm going to Tunisia. My grandmother thinks she'll get stuck at customs if she goes. She's afraid she'll be called to account". Over time, and by dint of going back, things have gradually normalized: "Mentioning my trips to Tunisia has become a kind of recurring joke for my family," says the documentary filmmaker.
Sarah's paternal family is from Fez, Morocco. A country that had a Jewish community of about 265,000 members in 1948, the largest in the Arab and Muslim world. The vast majority left the country to escape poverty and anti-Jewish riots. A large part of this community is now in Israel, which encouraged their arrival from the 1950s onwards.
The young woman explores her Moroccan Jewish identity through research, artistic practice and associative action. She is a member of Dalâla, an association that works to promote North African Jewish cultures through language courses and the organization of events. One day, her father said that he "passed on to her what he could, an empty envelope". An identity without content. She decides then to go to Fez as part of a trip with friends. Since then, she has returned about fifteen times, and is actually there when she confides to me that "coming here [allowed her] to make sense of a feeling of otherness, of strangeness, that [she] might have experienced in France but that [she] did not understand", she explains. I grew up in the suburbs of Lille, and people used to tell me: "What kind of name is that, are you Arab?" I thought: "What am I carrying around with me, what is this baggage?"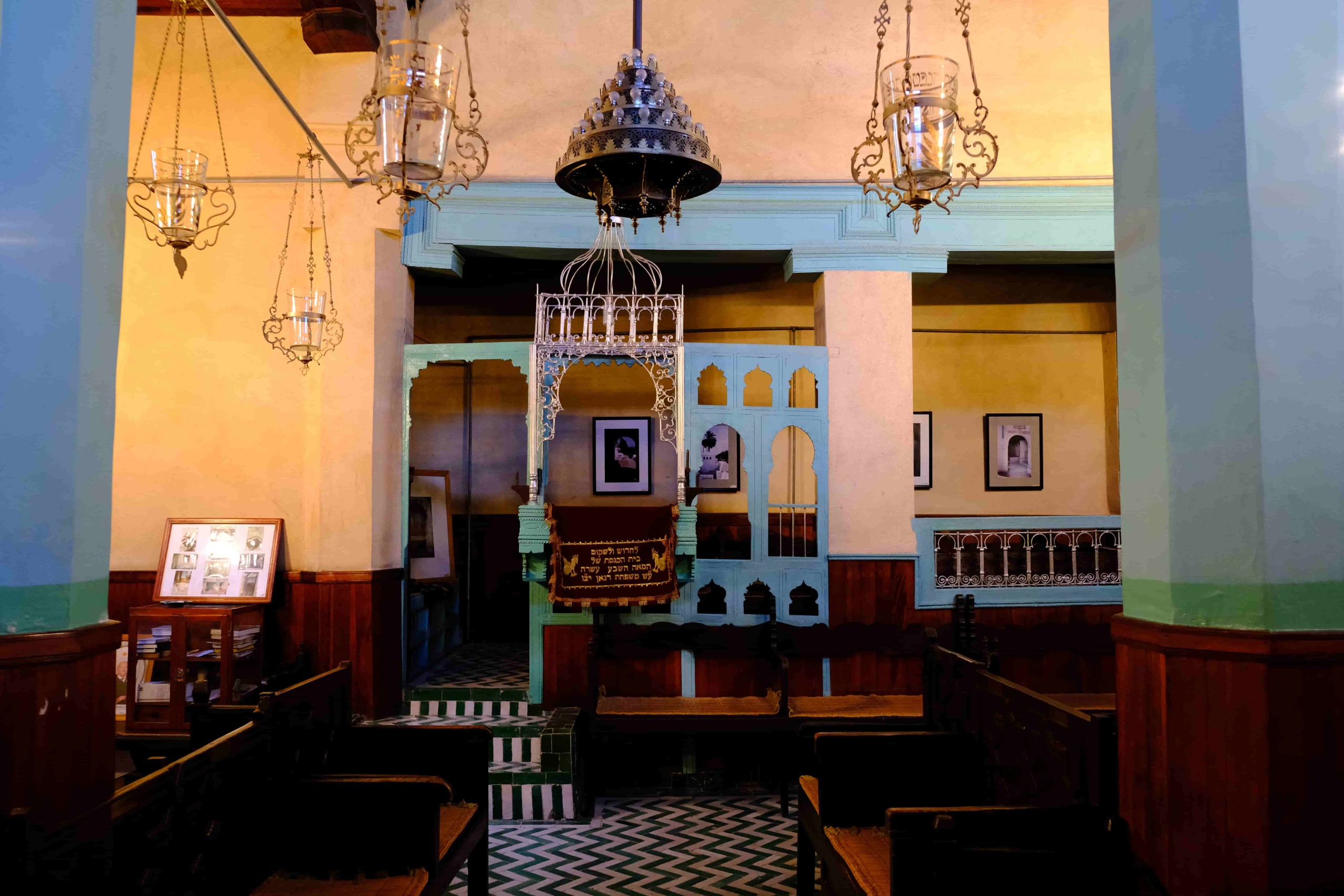 Through travel, she "connects [her] personal story to the bigger story". This experience also changed her perception of the family's history: "It allowed me to be more grateful to my grandfather and to transform the anger I had towards this non-transmission. By going to the mellah [the Jewish quarter in Morocco] and working on the subject, I understood part of my family's path and the fact that many Jews lived in disastrous socio-economic conditions. For them, leaving Morocco was an opportunity to make a better life."
Reclaiming – or reinventing? – one's identity
For Cleo Cohen, the generations born in Tunisia and moved to France have abandoned their North African identity. "Our parents put on blinders," explains the young woman. "They had other things to worry about. They had to integrate, to get out of their immigrant condition. But there was still a form of resistance, because something managed to reach us."
The younger generation can appropriate this "something" left as a legacy. To what end? Cleo Cohen reclaims an identity that she believes was tampered. As she approaches her thirties, she asks herself "the question of what [she] wants to pass on". The young woman begins to search, almost obsessively, the traces of her family in Tunisia. To better understand her grandparents and her history.
For the researcher Samuel Everett, part of the younger generation has stepped back in order to understand the link maintained with the country of origin. He has been working on the Jewish populations of North Africa, especially Algeria, since 1981, and is particularly interested in the way their descendants appropriate algerianity: "The generations born in France are very well informed, they have read a lot, they have a more intellectual approach to their past. However, they have a strong affective relationship with the country, because for many, this emotion is experienced in a carnal way."
The time of the total rupture with the country of origin has been consumed. So does the time of conflicts of loyalty towards the parents, carriers of the trauma and the exile. The youngest can therefore (re)turn to the Maghreb and (re)build a new identity, as Jonas Sibony, a researcher specializing in Maghreb Judaism and a teacher of Judeo-Arabic, explains: "There is a clear movement among parts of the young Jews originating from the Maghreb, which perhaps goes hand in hand with the presence of a large Muslim population from North Africa in France. The question of maghrebinity is widely experienced. There may be a re-identification with an immigrant group, or even a desire to belong. These Jews question their place. They wonder if they share some problems and a joint history with other North Africans. The question is quite open among many people."
This reconstruction of one's identity remains the prerogative of a minority of Jews, and the objectives of a trip to the Maghreb are not the same depending on the social milieu to which the travelers belong. "In the Jewish popular milieu, which today is essentially religious, there is the memory of the filiation of the rabbi. More than going to look for the house and the neighborhood – which is perhaps a little more of a 'bobo' approach, a population into which I include myself – the religious people travel for pilgrimages to the graves of the rabbis (hiloula)".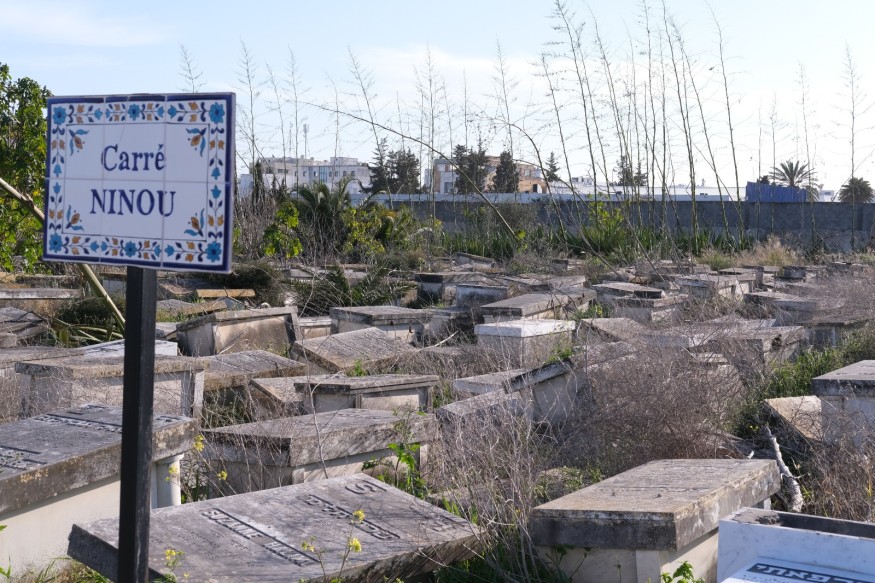 Will the country recognize its own?
Cleo Cohen now lives in Tunisia, where she is learning the language of her grandparents. "It took me a while to realize that mastering Arabic would solve many of my legitimacy issues. For me, it's a very clear way to become, or to become with more evidence, a daughter of the country. I find it very violent not to pass on a language," confides the director. It is a two-way process. "I came to realize, after many trips, that I also do this so that Tunisia is aware of our existence. I want a link with this country, but a link that is concrete and not just mythological. I want to live this link in an embodied way."
For Myriam Levain, Tunisia "is seeking for Jews to come. The country is reconnecting with its Jewish past, which was ignored at the time of independence". But according to her, the reality is also more complex: "I keep hearing 'Come back, Come back' when I say I am Jewish in Tunisia. But our people are no longer there because it was unlivable for Jews at the time. We must not forget why we left. Sometimes there is fantasy about this Jewish life." 
Jonas Sibony shares this analysis: "A vision of lost paradise can only exist if people are no longer there. Because, as long as they are there, the reality of human relations necessarily makes the discourse more complex. I believe that it is precisely the departure of the Jews that led to the 'Come back, it's extraordinary how we miss you' discourse in Morocco and Tunisia today. That doesn't mean it's wrong, but it's no more true than the opposite and a discourse that would say 'Don't come back we hate you'."
This fantasy can also take on a completely different face, and turn into tension in the Maghreb countries. In November 2022, a group of about twenty people came to disrupt a symposium organized by the National Library of Tunisia. The introduction to the session was interrupted by anti-Semitic slogans – such as "No to Judaism" and "No to the Holocaust Museum" – shouted by about fifteen people who had burst into the room.
The one-day research session was dedicated to "forgotten languages", including Judeo-Arabic, which Jonas Sibony teaches and which he was to speak about that day. "There is a real tension that is reflected in anecdotes like the one I experienced," said the academic. "Most of the trips, the meetings, go well. And fortunately, this is just normal life. But some historical, political, identity-based biases do remain."
Sarah, on the other hand, notes that Morocco is going through a moment of excitement around Jews that goes beyond the diplomatic normalization agreements signed with Israel in 2020. "It's an ancient path. There is a link that has never been lost. Then again, Morocco is also working on reformulating its national narrative by thinking of itself as a land of diversity."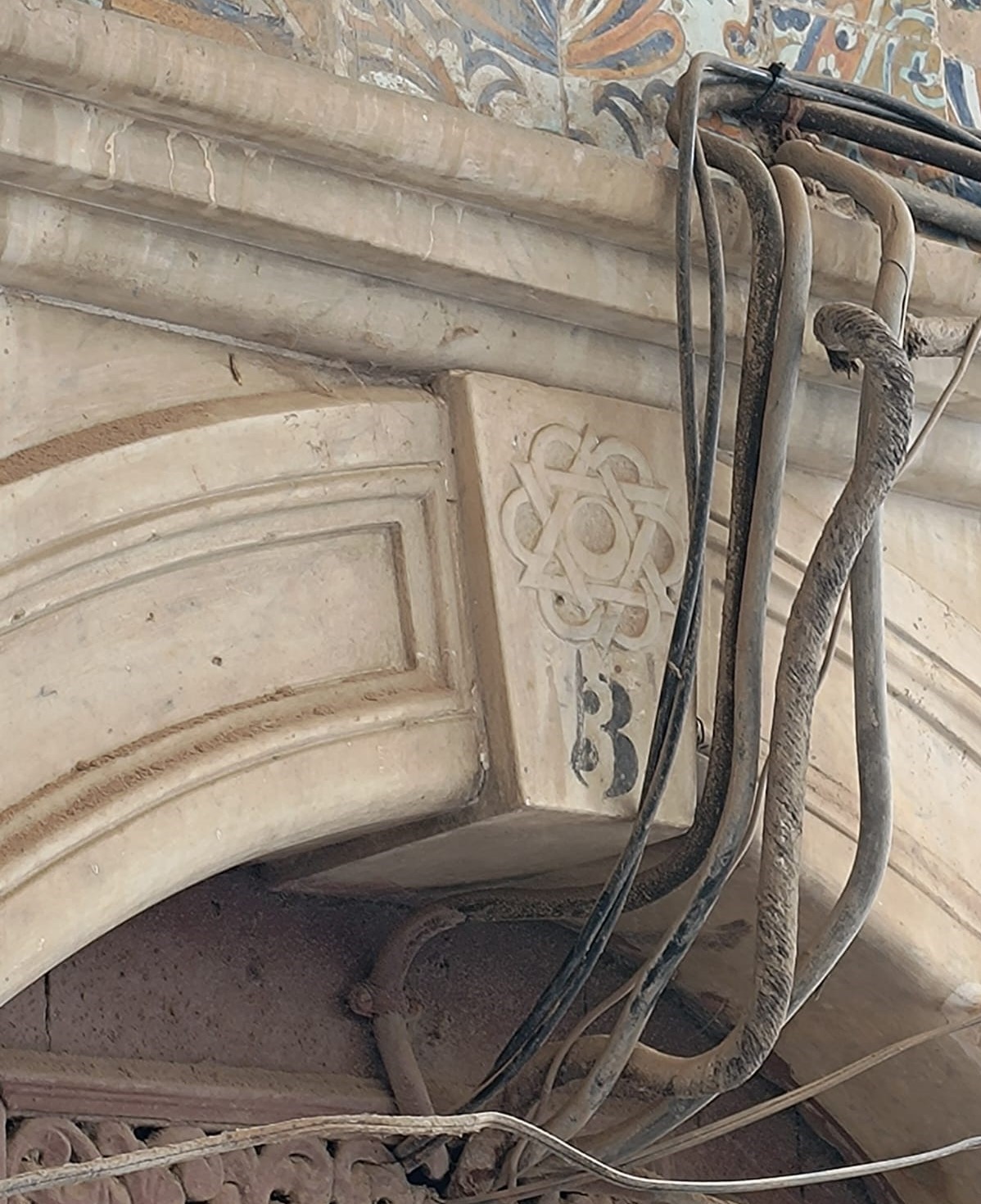 In Algeria, the situation is more complicated. The national discourse leaves little room for the recognition of minorities, and the country's Jewish history is still poorly known locally. Support for the Palestinians is central to the country's foreign policy. "Israel is perceived as an imperialist force and is not recognized as a country," says Samuel Everett. "Confusion is often made between Jews and Israelis, and by extension between Jews and settlers." But this is not the only reason that renders the relationship between Algerian Jews and Algeria more complicated. "Unlike Morocco and Tunisia, there is no visibility of Jewish heritage in Algeria. And there is no real visibility either, in France, of Jewish figures from Algeria," adds the researcher.
During his trip, Sacha became aware that "many Algerians do not know that there were Jews in the country, and who they were". Still, he was able to rejoice in being able to "go in front of what's left of the synagogue in Algiers. People see us in front, smiling and taking pictures. I think it feels good." He also saw his trip as a militant act. Back from Algeria, he wants to find a way to talk about it publicly. "I want to be a part of today's Algeria. I want people to have fewer complexes about it."
Is Algeria ready to let "its" Jews have a place in the modern history of the country? Are the Jews of Algeria full-fledged Algerians? Is the Jewish diaspora legitimate to claim an algerianity, in the eyes of Algeria? Nothing is less certain, even if the discourse is beginning to change. These trips are changing the representations that exist on both sides of the Mediterranean. Like when Patrick Bruel, the very famous popular singer, made public his stay in Algeria last February, including on Algerian television.
For my part, traveling to Algeria allows me to keep alive a link with this country. I refuse to see it wither away, or freeze, so as to become only a distant folklore. But I wonder about the part of fantasy that inhabits me and I am aware that a reclaiming of the identity also requires its necessary reinvention. And this is perhaps where the problem lies with my aunt. We do not speak about the same thing, because we were not born at the same time and in the same place, our loyalties do not go to the same stories and in fact, our algerianity, whether asserted or not, cannot be built in the same way.
---
Joseph Benamour
Translated from French by Bernard Dov Belz